Content from Youtube can't be displayed due to your current cookie settings. To show this content, please click "Consent & Show" to confirm that necessary data will be transferred to Youtube to enable this service. Further information can be found in our Privacy Policy. Changed your mind? You can revoke your consent at any time via your cookie settings.
Consent & Show
SimX VR Training
Realistic VR scenarios for medical training
SimX is a Virtual Reality training system in which students can examine and treat patients almost like in reality. In SimX, one or more students can jointly take care of the patient(s) simultaneously. All relevant medical assessment functions, resuscitations and key treatments are available to the student(s) to perform. The patients vital signs as well as their visual symptoms and behavior change as result of the chosen interventions (or lack thereof).
Realistic scenarios for different disciplines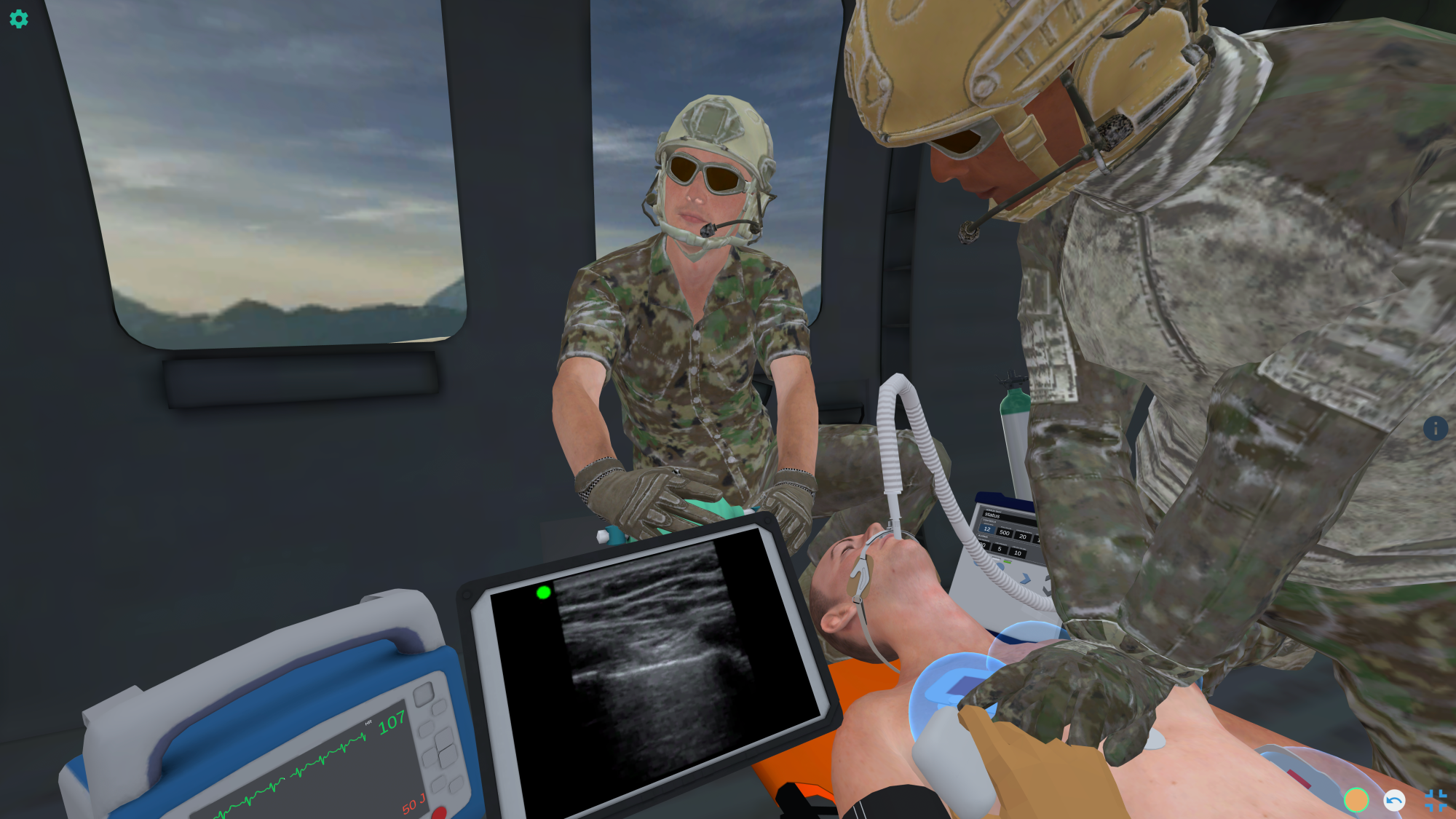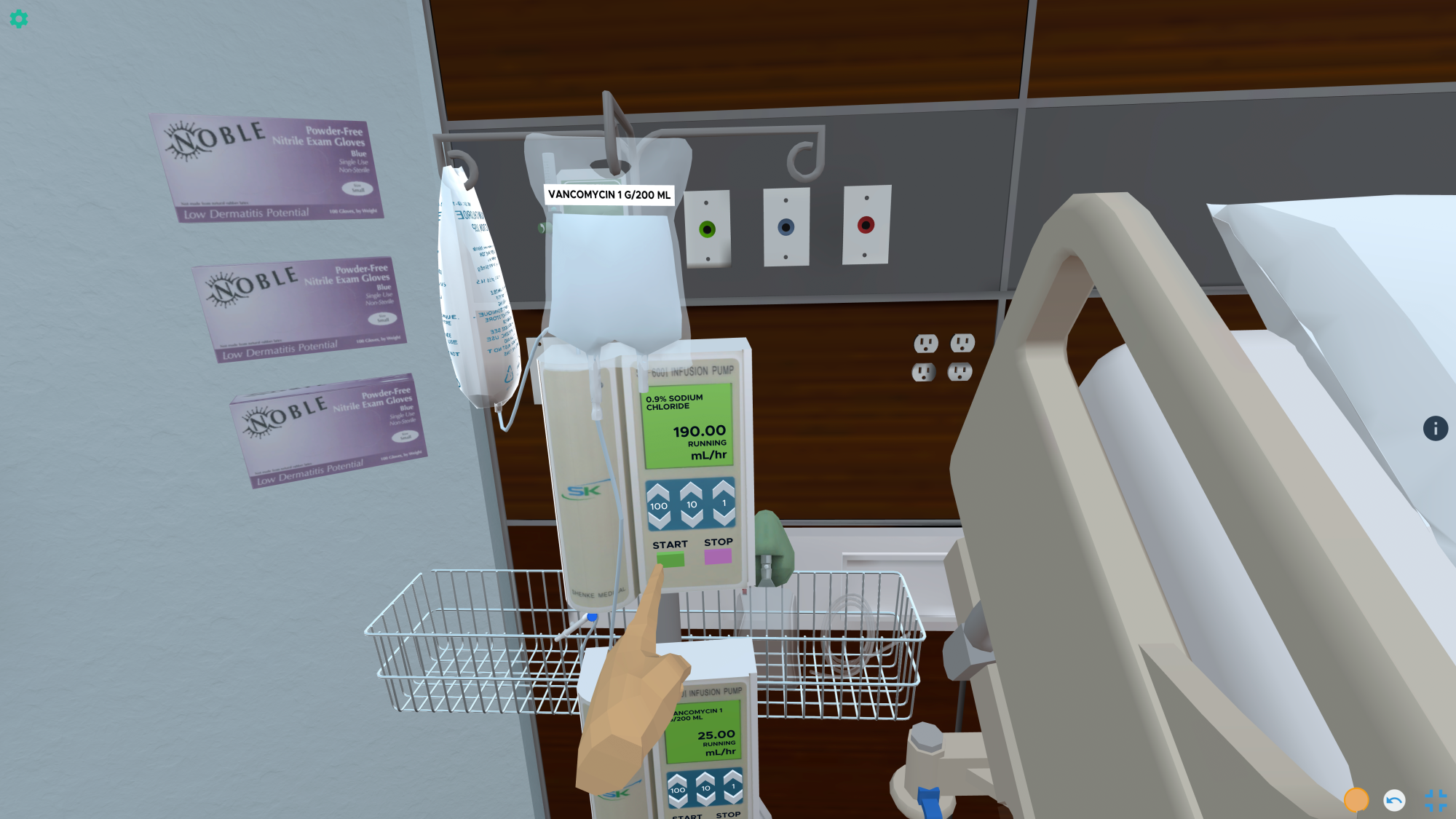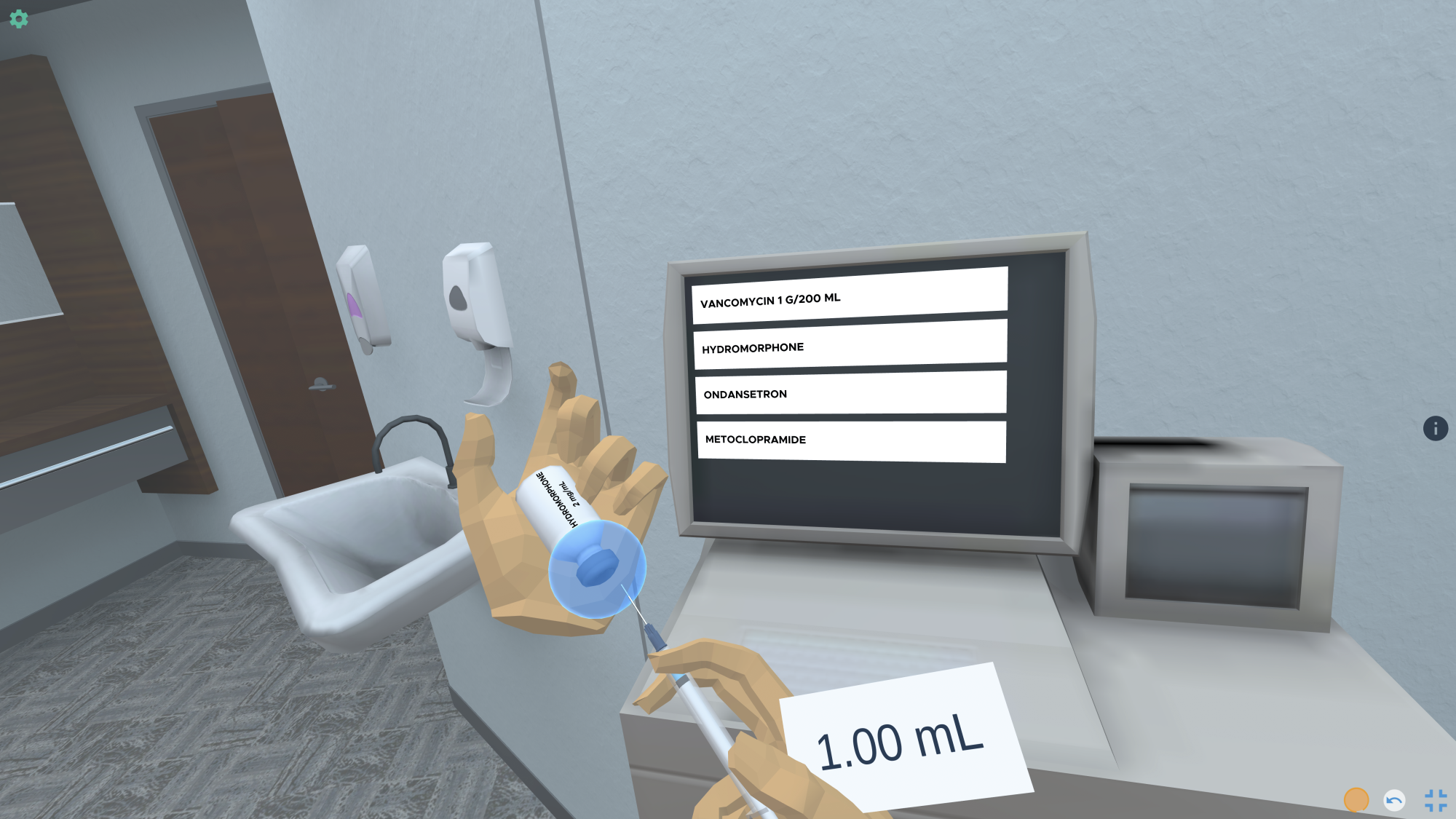 Every participant in a SimX training wears a VR headset. Participants can assess patients and perform resuscitation actions and treatments using their VR controllers. An instructor can monitor the trainees' performance and influence the scenario on their screen.

The student (s) and the teacher do not have to be physically present in the same place. Thanks to the smart use of the "cloud technology", everyone can log in from their own location and participate virtually in the same scenario.
Example videos of SimX scenarios
SimX simulates vital signs and provides instructor-led dialogues
Hardware
Every student needs a Pico Neo 3 (preferred) or Oculus Quest 2 VR headset. The SimX student software is installed on this.

The instructor needs a Windows or Mac computer on which the SimX instructor software is installed. The instructor does not need VR glasses.

VR Support Center can advise you on the necessary hardware if required.

You will also need an internet connection of sufficient speed. SimX will not run without an internet connection.



SimX software license
A SimX software license must be purchased for each VR glasses. This license is an annual subscription.

Upon request, our subscriptions can include leasing of VR glasses.


Scenario Library licenses
A first library of scenarios is included in the SimX license.

Access to further scenario library's can be purchased separately.

It is also possible to commission the creation of custom scenarios. Development cost for new scenarios depends on scenario complexity. Development cost starts at 5.000 EUR for basic training scenarios to 15.000 EUR for advanced scenarios.

VR Support Center is looking for Care Pioneers in different countries to jointly create a library with scenarios for pre-hospital care customized to your country's language and protocols.
Support and training
VR Support Center Europe offers you support in using SimX.

Remote support and access to our helpdesk via email and telephone are included in the license price. We may charge costs for on-site support.


Are you a Care Pioneer?
VR Support Center Europe is looking for Care Pioneers to jointly develop a library with SimX scenarios for pre-hospital care which are customized to your National or Regional protocols and language.

We ask the our Care Pioneers for help in writing the scenarios and co-investing customization.

Care Pioneers get access to future expansions of the scenario library.
With combined strength, a library can be quickly filled that contributes to your education and training needs.
SimX was developed by SimX Inc in the United States.
We invite you to find more information about the unique training solution on the SimX website.
More information
Please fill in the form below and we will contact you as soon as possible to answer your questions and / or to schedule a presentation.