Content from Youtube can't be displayed due to your current cookie settings. To show this content, please click "Consent & Show" to confirm that necessary data will be transferred to Youtube to enable this service. Further information can be found in our Privacy Policy. Changed your mind? You can revoke your consent at any time via your cookie settings.
Consent & Show
SimX VR Training
levensechte VR scenarios voor medische training
SimX is een Virtual Reality trainingssysteem waarin cursisten patiënten nagenoeg levensecht kunnen onderzoeken en behandelen.
In SimX kunnen één of meerdere cursisten alle relevante medische onderzoeken, levensreddende handelingen en overige medische interventies uitvoeren. De vitale waarden van de patiënt en de visuele kenmerken en gedrag van de patiënt veranderen als gevolg van de gekozen (of nagelaten) levensreddende handelingen en behandelingen.

In Nederland en Belgie wordt SimX u aangeboden door onze Partner Secta Medical BV in Dordrecht.
Realistische scenarios voor verschillende disciplines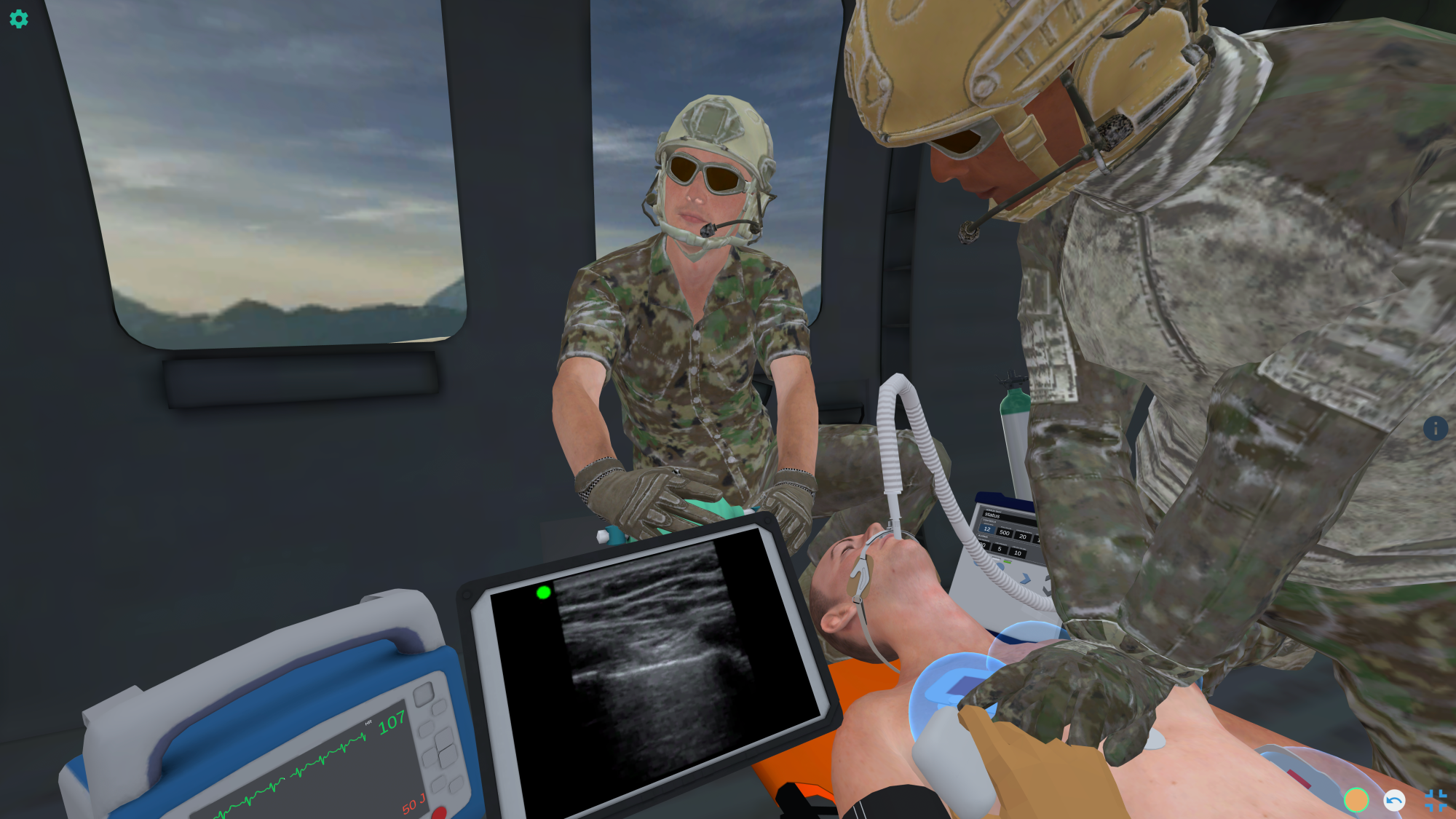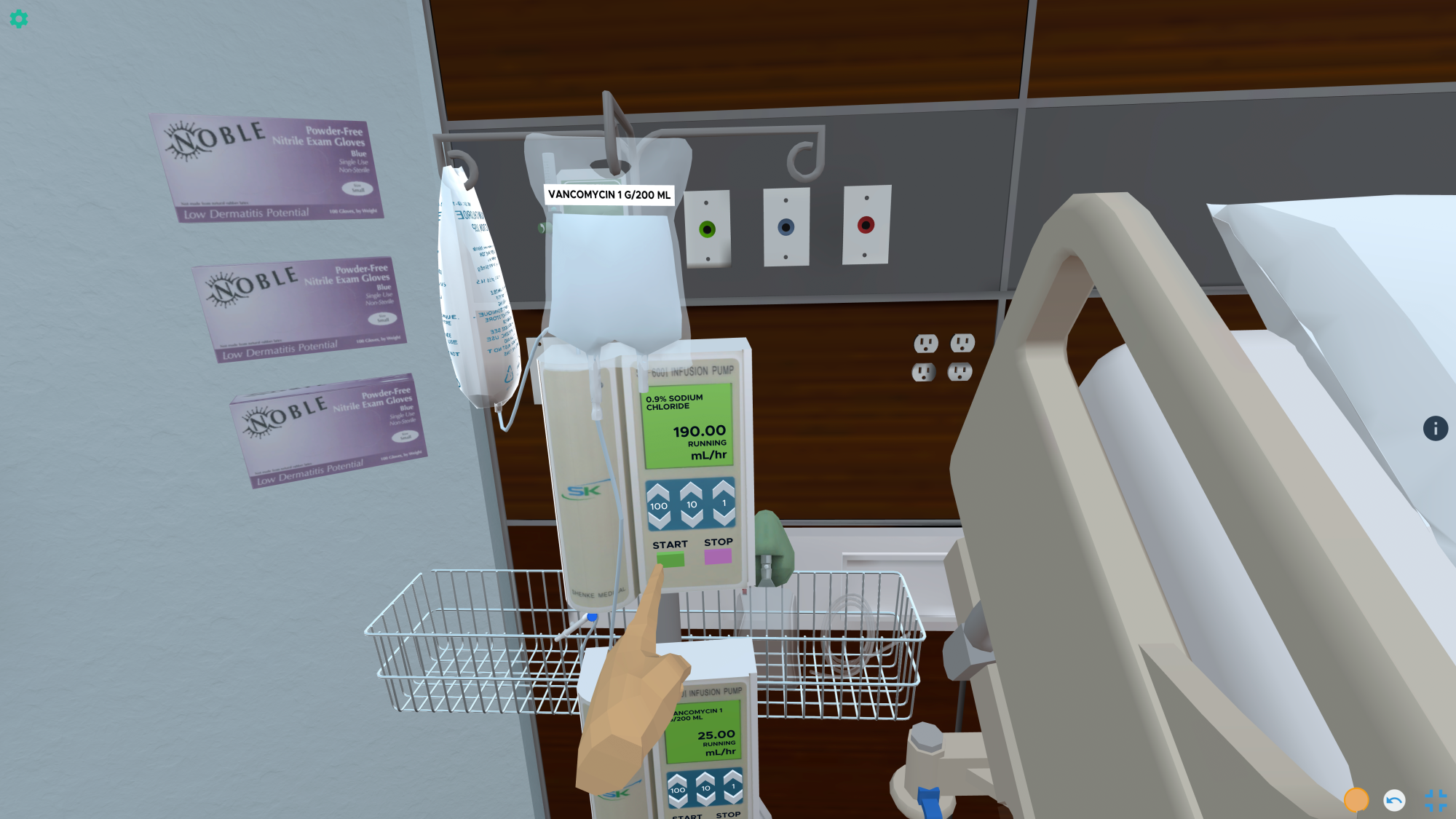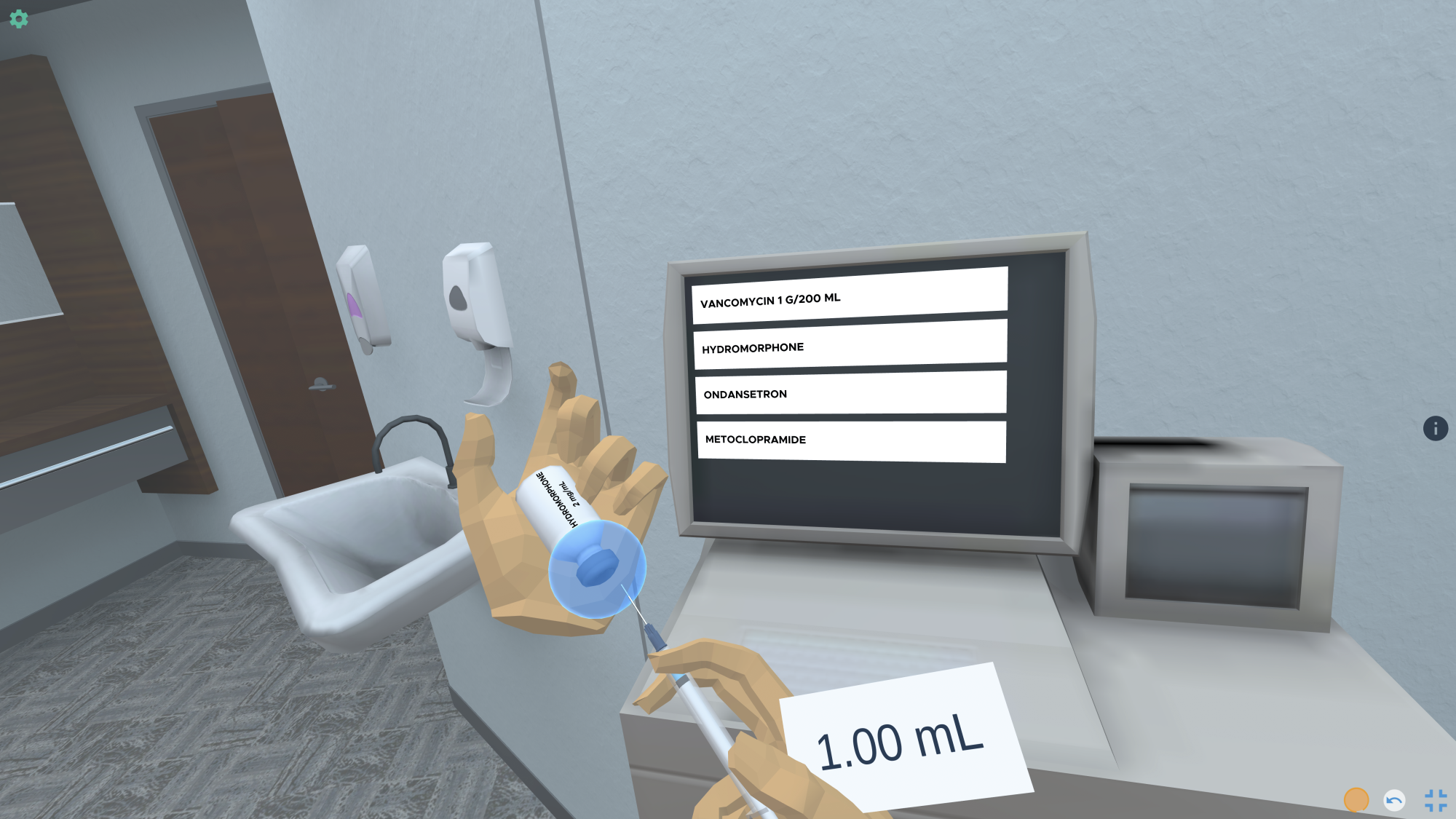 Deelnemers in een SimX training dragen een VR bril. Ze kunnen onderzoeken uitvoeren en behandelen met gebruik van hun VR controllers. Een instructeur kan de verrichtingen van de cursisten volgen en het scenario beïnvloeden op een beeldscherm.


De cursist(en) en de docent hoeven niet fysiek op dezelfde plek aanwezig te zijn. Dankzij het slimme gebruik van de "cloud technologie" kan iedereen van zijn eigen locatie inloggen en virtueel deelnemen in hetzelfde scenario.
Example videos of SimX scenarios
SimX simuleert vitale waarden en biedt instructeur-gestuurde dialogen
Hardware
Elke cursist heeft een Pico Neo 3 (geadviseerd) of Oculus Quest 2 bril nodig. Hierop wordt de SimX cursist-software geïnstalleerd.

De instructeur heeft een Windows of Mac computer nodig waarop de SimX instructeurssoftware wordt geïnstalleerd. De instructeur heeft geen VR bril nodig.

VR Support Center kan u desgewenst alle benodigde hardware leveren.

U heeft voor het gebruik van SimX een voldoende snelle internetverbinding nodig. SimX werkt niet zonder actieve internetverbinding.


SimX software licentie
Voor elke VR bril dient een SimX software-licentie te worden aangeschaft. Deze licentie is een jaarabonnement.


Toegang to scenario's
De SimX software licentie bevat een startbibliotheek met scenarios.

Er zijn diverse bibliotheken beschikbaar die u voor een aanvullende licentievergoeding kunt gebruiken.

U kunt tevens eigen scenarios laten ontwikkelen. De kosten voor de ontwikkeling van nieuwe scenario's zijn afhankelijk van de complexiteit.
Ondersteuning en training
VR Support Center Europe biedt u ondersteuning bij het gebruik van SimX.

Nederlandstalige ondersteuning is zowel op afstand als op uw eigen trainingslocatie.

Ondersteuning op afstand en toegang tot onze helpdesk via e-mail en telefoon zitten inbegrepen in de licentieprijs. Voor ondersteuning op locatie brengen we in onderling overleg mogelijk kosten in rekening.


In Nederland en Belgie wordt SimX u geleverd door onze partner Secta Medical BV
SimX is ontwikkeld door SimX Inc in de Verenigde Staten.
We nodigen u uit om op de website van SimX meer informatie te vinden over de unieke trainingsoplossing.
Meer informatie
Als u het onderstaande formulier invult nemen we zo snel mogelijk contact met u op om uw vragen te beantwoorden en/of een presentatie te plannen.